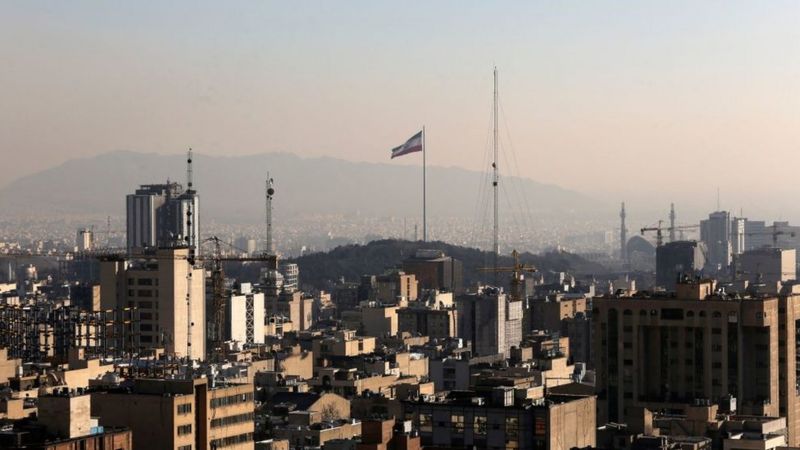 In Iran, powerful explosions were reported on the night from Saturday, January 28 to Sunday, January 29
In Iran, which supplies drones and missiles to Russia for its war with Ukraine, on the night from Saturday to Sunday, numerous explosions thundered at military factories and in Tehran itself. This was reported by numerous witnesses of the events on social networks.
It is reported that numerous cities in Iran itself came under attack – Isfahan, where, among others, the facilities of the Iranian dictatorship's nuclear program are located, Tabriz, Resht, Khoi, Hamadan, Kerej and others. Government buildings in Tehran, the capital of the country, were also struck.
Iran raised its combat aircraft into the sky, the IRGC spokesmen claim that all the attacks were allegedly unsuccessful, the attacking UAVs were shot down.
American reconnaissance planes operate on Iran's border with other countries.
As reported by the Al Arabiya TV channel, Israel may be behind the numerous strikes on the facilities of Iran's military industry on the night of January 28-29. The goal of Israel, allegedly, is the complete destruction of the Iranian military industry.
At the same time, Israel has not yet officially commented on these assumptions. However, right now, the Israeli army has begun to enter the cities of Shechem and Beit Ummar (Judea and Samaria). The goal is to eliminate the infrastructure and manpower of local terrorist groups controlled by Iran.
"Tonight we decided to attack terrorist organizations. Our response will be strong, fast and accurate. Whoever wants to harm us, we will harm him too," said Prime Minister of Israel Benjamin Netanyahu.
As of now, there are no accurate data on victims and victims, as well as official information from the Iranian authorities. Iran's Ministry of Defense confirmed only the UAV attack on the munitions factory in Isfahan.
Whether these attacks are the West's response to Iran's supply of weapons to Russia and how events will develop further, we are watching.
Also, there are reports that a powerful earthquake occurred in the country on the day of shelling of Iran's military infrastructure. An earthquake with a magnitude of 5.9 occurred on January 28 in the northwestern part of Iran.
The epicenter of the earthquake was located 23 km southeast of the city of Khoi, home to 175,000 people. The epicenter of the earthquake was at a depth of 7 km. This was reported by IRNA with reference to the governor of the province, Mohammad Sadegh Motamedian.
The number of victims as a result of the earthquake increased to 816, three people died. According to preliminary estimates, the earthquake damaged two cities and more than 70 villages, 20-50% of buildings were destroyed, the governor noted.