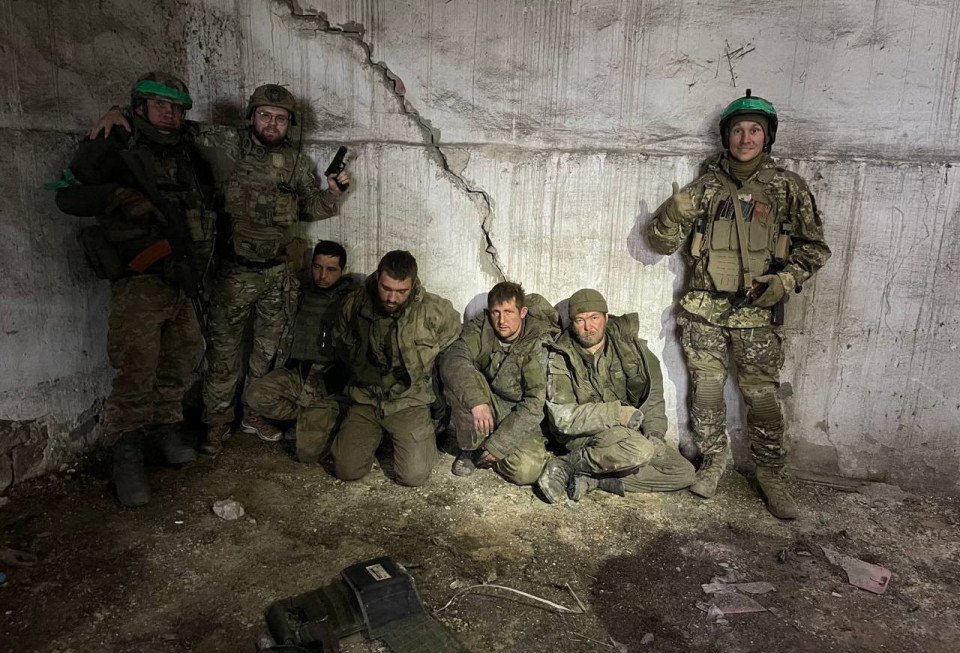 The Ukrainian Armed Forces defeated several companies of Russians, captured the enemy and destroyed equipment, including Wagner's vehicles
Ukrainian military and first Azov commander Andriy Biletsky said that the Ukrainian Armed Forces defeated several Russian companies and captured the enemy. This was stated by Mykola (Abdullah) Volokhov, commander of the Terra reconnaissance unit of the Azov tactical group, on Espresso TV.
"Now we can say that the Defense Forces have liberated more than two kilometers of Bakhmut. This result was achieved by the 3rd separate assault brigade of the Armed Forces of Ukraine, which includes the Terra unit. The 1st Assault Battalion and the 2nd Assault Battalion are on the offensive, supported by the 1st and 2nd Mechanized Battalions. They killed a large number of Russians, there are prisoners," said Abdullah.
Andriy Biletsky noted that the so-called 3rd assault unit of the private military company Wagner suffered heavy losses.
"As a result of the offensive actions of the 3rd separate assault brigade of the Armed Forces of Ukraine, units of the 72nd brigade of the Russian Federation (we are talking about the 72nd separate motorized rifle brigade of the Russian Armed Forces – ed.) were defeated, the 6th and 8th companies of this brigade were actually completely destroyed. Brigade reconnaissance was destroyed, a significant number of armored combat vehicles were destroyed, and a significant number of prisoners were captured," said the first Azov commander.
The offensive was conducted in a strip 3 km wide and 2 km deep, 600 meters long: "This entire area is completely liberated from the Russian occupation forces."
Biletskyi thanked the soldiers of the 3rd separate assault brigade.
"It is a great honor for me to fight alongside you, to serve with you, to command you. You are real fighters, real heroes who have shown what the Ukrainian fighting spirit is," the military emphasized.
"During the two days of attacks on the southwestern outskirts of the city, the attack aircraft of the 3rd Brigade as part of the Azov tactical group eliminated 64 occupants, another 87 were halfway to the previously mentioned. Among them are Wagnerites," the ministry wrote and added that at least five enemies were captured.
Several enemy ammunition depots, mortars and armored vehicles were eliminated.